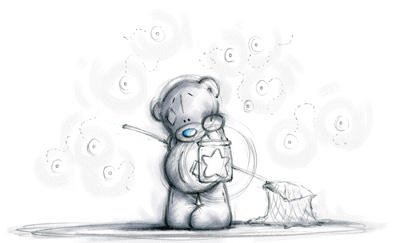 "My sincere belief is that building a business is all about people and products. When I created Carte Blanche, this was always in the forefront of my mind.
Today, we are a large and successful organisation with a very strong brand and product portfolio represented across many different categories and markets globally. 
It has been hugely satisfying for me personally to watch the company evolve. By continuing to listen to our consumers and customers and maintaining the passion we have for our products, I am even more excited by the huge opportunities that lie ahead for Carte Blanche."
Stephen Haines, Founder and Chairman.
Over the last decade, Carte Blanche has expanded beyond its core greeting card and gifts business to embrace new sectors such as toy and digital. Our brands have been licensed worldwide with phenomenal success across many product categories including apparel, confectionery and homeware.
As well as our homegrown brands, we have made key acquisitions including Violent Veg, Wishing Well and Hotchpotch - brands which are now enjoying the creative flair which has become the trademark of Carte Blanche Group.
For up-to-the minute news, follow us on Twitter!
@CarteBlancheGrp
  Heritage
 Carte Blanche Greetings Ltd was founded in October 1987 with a small portfolio of greeting cards. The company enjoyed rapid growth and success, launching Me to You in 1995 and branching into humour with the acquisition of the award-winning Violent Veg brand in 2008. In the same year, Carte Blanche Greetings launched a new collectable character brand, My Blue Nose Friends, which became an instant hit in the UK and internationally. Further acquisitions followed, adding well-established brands to the Carte Blanche Greetings portfolio including Wishing Well and 4D Art.
Subsequently, Carte Blanche Group was formed to include Carte Blanche Greetings Ltd as well as new subsidiaries Carte Blanche Australia Pty Ltd, Hotchpotch Publishing Ltd and Lello Design Ltd.